hiya lovebugs!!
I wish I had a card to share today but the truth is I've been slacking around and dreaming of re-doing my kitchen... really messy stuff, I know, but in the end I'm hoping it will look just like this one:
I know, it's tiny, but perhaps you've seen this gorgeous Kitchen in the A Woman's Place stamp set.. love it, it's so cute!! check out this card that the fabulous Jessica made using the set:
Isn't it stunning??  Well maybe if I ask nicely I can get one of my very own!!  
Thanks for stopping by today, I promise to have something yummy for you coming right up!!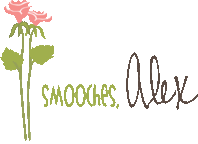 P.S. Don't forget to check out the TSG Blog for the month-long birthday party celebration! lot's of contests going on, including a fun scavenger hunt, don't miss a chance to win!!!